Apple Books vs Audible: Which One to Choose?
With just a mobile phone or an extra pair of headphones, you can listen to audiobooks you like, anytime, anywhere. The development of audiobooks is changing the way knowledge is delivered, and is gaining momentum over e-books. As the demand for audiobooks continues to grow, more and more audiobook service providers are emerging accordingly, such as LibriVox, Downpour, Audible, and apple books. With many options available, people may not know how to choose. Then this article will select Audible and Apple Books, the products of the two giants, Amazon and Apple, for comparative analysis, hoping to help you make the most suitable choice for you.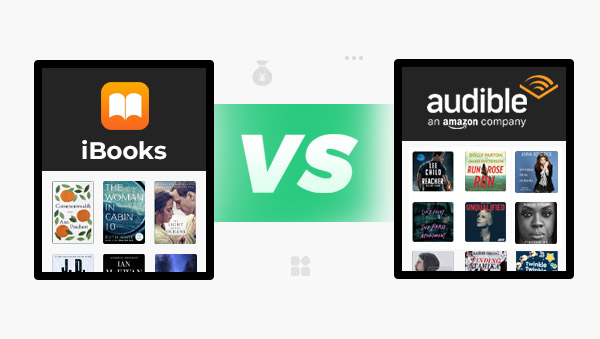 ---
Launched as an independent company in 1995 and acquired by Amazon for $300 million in 2008, Audible has a huge market share and is arguably the leading provider of audiobook services. It has a huge inventory of more than three million audiobook titles, covering kinds of audiobooks, podcasts and Audible Originals.
Apple Books, formerly known as iBooks, is Apple's all-in-one bookstore and reading app for iPhone, iPad and Mac. Since the release of macOS 15, iTunes on the Mac has been split into different platforms such as Apple Books, Apple Music, etc. Apple Books has thus become independent from iTunes. It is designed to turn your iPhone or iPad into a first-class e-reader. Like Audible, you can listen to audiobooks, and you can also read e-books on Apple Books.
---
Subscription Model & Price
Audible mainly offers a subscription service and there are currently two subscription models, Audible Plus and Audible Premium Plus. The difference between the two is that Audible Plus costs $7.95 per month for unlimited access to the Plus catalog, which includes originals, audiobooks, sleep tracks, meditation shows, and podcasts. Audible Premium Plus is more expensive at $14.95 per month and offers all the services in Audible Plus, plus one credit per month for audiobook purchases.
Apple Books has no subscription service. If you want to read or listen to books, you need to purchase each title separately. Prices vary, ranging from a few dollars to thirty-something dollars. Sometimes there are special offers and free books available.
Content
Audible covers a wide range of titles, including classic audiobooks and even podcasts and Audible Originals, while Apple Books is mainly iBooks and audiobooks. It has fewer audiobooks than Audible, but that doesn't mean it's bad, as you may be able to find some audiobooks that you can't find on Audible or elsewhere.
Applicable Equipment
Audible is available for Android, iOS, Windows Phone, Windows, and Mac. It covers almost all mobile devices. What's more, you can even play Audible audiobooks on various MP3 players, speakers such as Sonos, and even watches, such as Apple Watch, Garmin Watch, etc. However, Apple Books is only compatible with the iOS system.
Audible is really more suitable for most people from the point of view of the applicable device. If you are a big fan of Apple products, then you should choose Apple Books, otherwise, you may have some trouble transferring your Apple Books data files if you switch to another device later.
Irreplaceable Features
If you're new to Audible and not sure if it's for you or not, you can try out the Audible 30-day free trial. During the trial period, you can enjoy the same services as the two subscription models described earlier. After the trial period ends, if you do not cancel in advance, the system will default you to continue to renew the subscription model. Of course, you can also cancel at any time before the deadline, but the service you enjoy within the month will not end with it. In addition, if you're a Kindle user, you can switch between audiobooks and e-books at any time, or listen and read at the same time.
Apple Books also has a 5-minute preview. Since Apple Books does not have a subscription model but purchases a title individually, this five-minute audition allows users to confirm whether they want to buy and win the case before purchasing. That is a good way to prevent unnecessary refund disputes.
---
Whether you choose Audible or Apple Books, you should know that the audiobooks they offer are protected by DRM and cannot be played on unauthorized devices. If you want to play them on other devices, you need to convert them to some more compatible format, like MP3.
Any Audible Converter is a powerful, all-new, all-in-one yet easy-to-use audiobooks converter that allows users to convert the AA, AAX audiobooks and podcasts to versatile output formats like M4A/M4B/MP3. The most convenient thing about Any Audible Converter is that Audible users do not have to download the audiobooks locally in advance, but can log in to their Audible account directly through the portal it provides and convert and download directly online at the same time.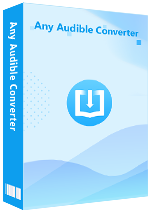 Features of Any Audible Converter:
Download audiobooks and podcasts from Audible/Audible Plus.

Convert Audible audiobooks and podcasts to M4A, M4B, and MP3.

Support splitting audiobooks by length, chapters, or segments.

Keep chapters and ID3 tags after converting audiobooks and podcasts.

Enjoy free upgrades and technical support services.
Download Win
Download Mac
How to Convert Audible Audiobook with Any Audible Converter?
Step 1

Launch Any Audible Converter

After installed and successfully logged in, you will see a very concise main interface like the one below.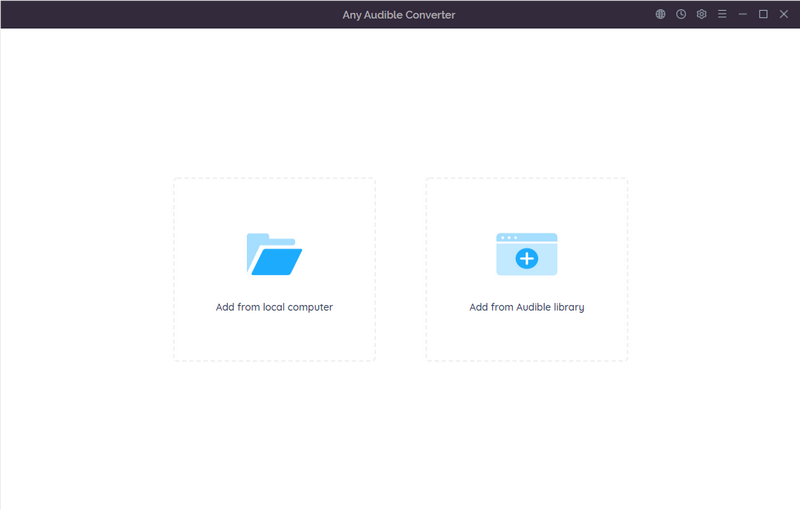 Step 2

Customized Settings

Click on the gear-like "Setting" button in the upper right corner. Here you can set the output format, the output quality and choose the output path.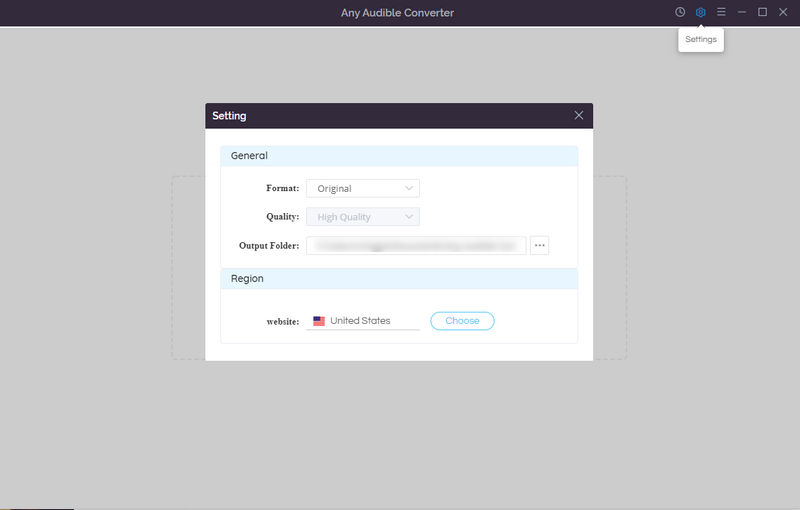 Step 3

Add Audiobooks

Click on the "Add from Audible Library" button and log in to Audible. Search for the audiobook you want to convert. Then click it and click the "Add to list" button.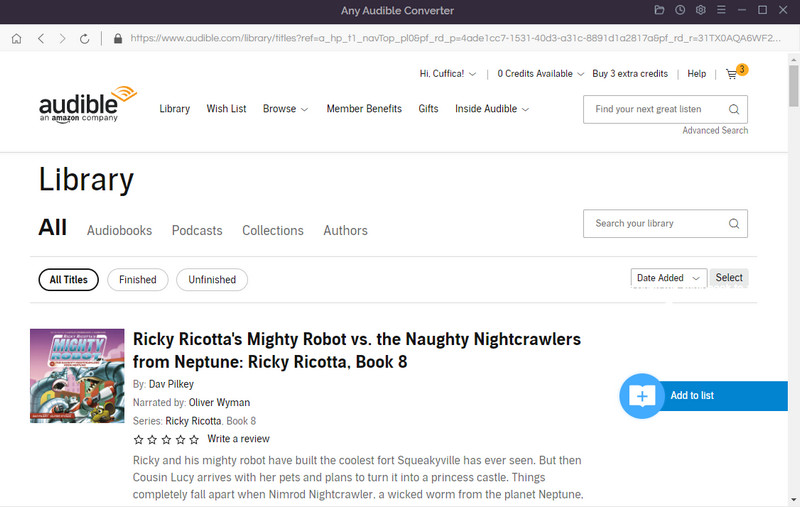 Step 4

Start Converting

Now make sure all the settings are finished, and then click the "Convert" button to start the conversion. You can also click the "History" button to check the record of converted files after the conversion.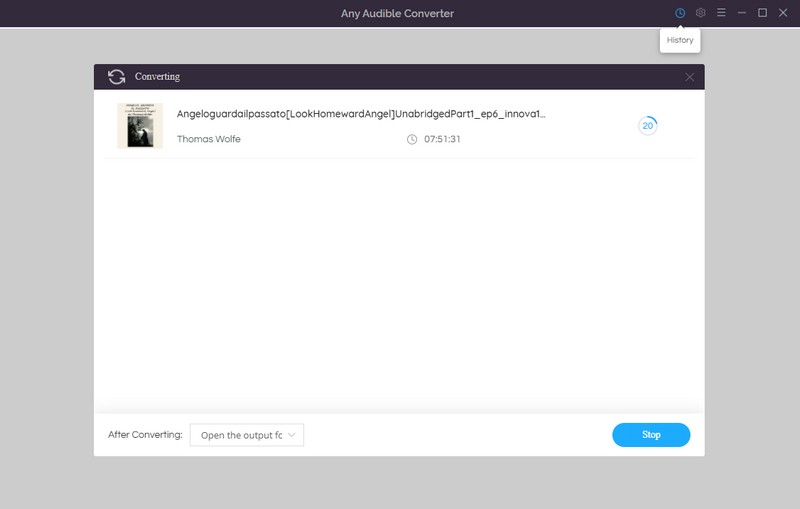 ---
You can also use Any Audible Converter to convert Apple audiobooks. The steps are similar to those described above, the only difference is that you need to download the audiobook in advance, and select "Add from local" to import the audiobooks to be converted.
For users of Apple Books, especially those with versions prior to macOS 15, it is most convenient to use NoteBurner iTunes Audio Converter, as it not only helps you convert audiobooks but also music with it.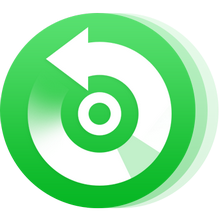 Features of NoteBurner iTunes Audio Converter:
Convert iTunes and Audible audiobooks to MP3/AAC/WAV/FLAC/AIFF/ALAC.

Record audiobooks, Apple Music files, iTunes M4P music and podcasts.

Keep ID3 tags after converting audiobooks and podcasts.

Convert audiobooks 10X faster than the average level.

Enjoy free upgrades and technical support services.
Download Win
Download Mac
Convert Apple Audiobooks with NoteBurner iTunes Audio Converter
Step 1

Run the Program

After installed and successfully logged in, you will see a highly simplified interface like below.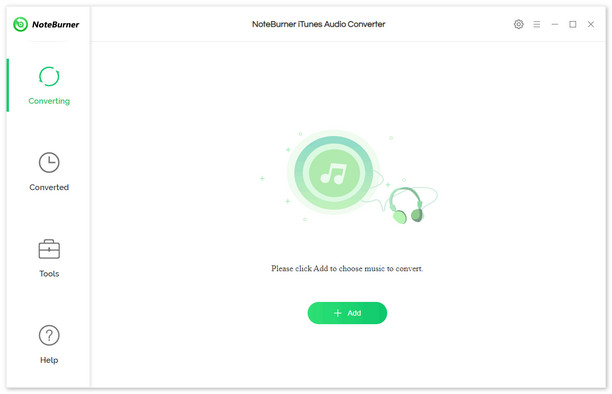 Step 2

Customized Settings

Click on the gear-like "Settings" button at the top right. Then there will be a pop-up window that allows you to set output settings and convert settings.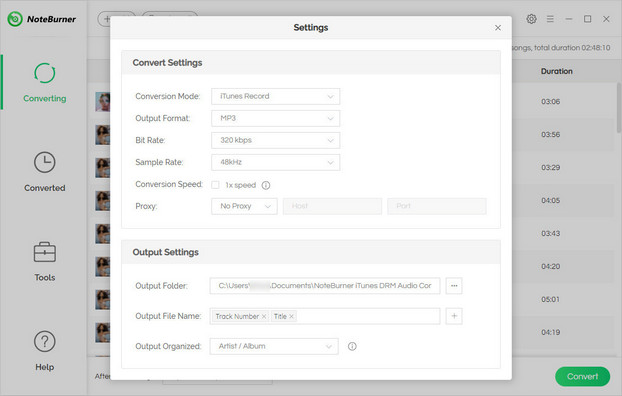 Step 3

Add Files

Click the "Add" button, and then you will see a pop-up window that will show you all the iTunes folders including music, audiobooks, and M4P audio. Please click the "Audiobooks" button and choose the audiobooks you want to convert from the library.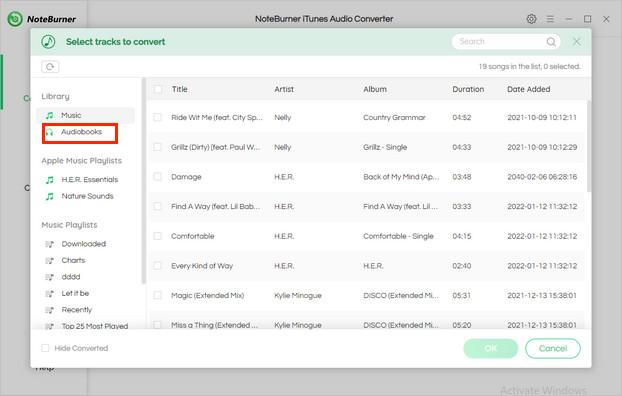 Step 4

Start Conversion

Click the "Convert" button to start conversion. After the conversion is finished, you can click the Converted button to check converted audios.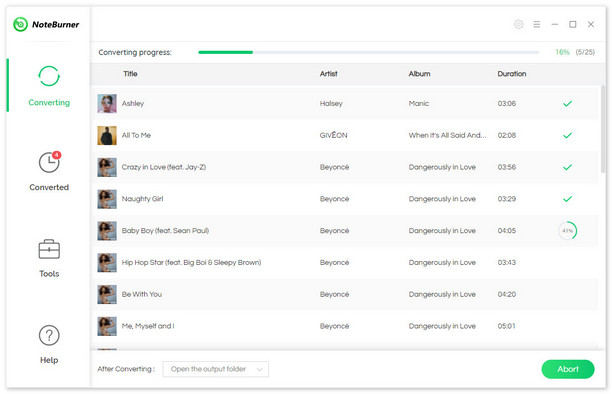 In general, if you are an audiobook lover and usually listen to a lot of audiobooks, then Audible may be a better choice. But if you just want to listen to specific books, it's more cost-effective to buy the books you want to listen to individually on Apple Books. Finally, whichever you choose, if you need to convert the formats of audiobooks, Any Audible Converter is the best option for you.
You may also like? Check out:
This article will teach you how to convert Audible audiobooks to MP3 with online platforms.
Check out this article for a detailed tutorial on how to play audiobooks on Sonos.