How to Download Audible Podcast to MP3
Podcasts are great for urban commuters, especially on the daily commute. Whether you're taking public transport or driving, it's great for listening to podcasts. If you want to relax, you can listen to chat programs. If you want to absorb the latest information, you can look for news programs. If you are a student and want to learn knowledge, you can also listen to knowledge programs. Different types of users can find programs that suit them. The format of podcast is more like sharing between friends, which also makes the content of podcast more comfortable. Users can listen to podcasts while driving or doing housework. For most office workers, listening to podcasts is not just a way to relax tense nerves, but also an option to relax the eyes after a long day of watching computer screens at work.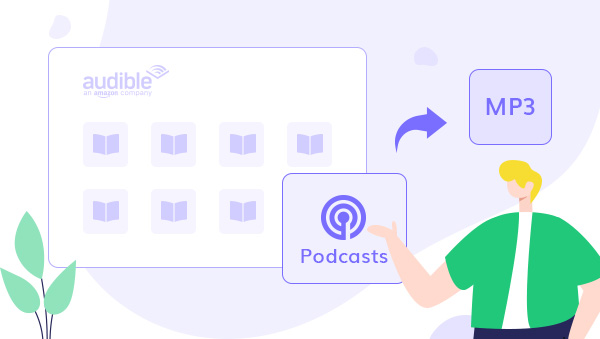 Apple and Spotify have continued to acquire complete podcast functions and actively expand the depth and breadth of content. In 2019, the e-commerce leader Amazon also actively joined the podcast battlefield, and completed the acquisition of Podcast.com through Mark Monitor in June 2019. Amazon adds podcasts to Audible platform for users to listen to, further expanding Audible user base.
---
Audible has always been known for its rich resources, and the addition of podcasts also makes Audible more diverse. Audible, as a platform support, will also pay more attention to the expansion of podcasts content. This is a win-win action.
But Audible also has a well-known limitation that all resources cannot be downloaded, or downloaded in AAX format with Digital Rights Management(DRM). This means that sometimes it is inconvenient for users to listen to podcasts.
However, podcasts are originally popular with users for listening anytime, anywhere, and Audible has specially launched a driving mode to make it more convenient for users who drive. But just imagine if you drive or take public transportation to a place with poor signal or network, the podcasts are automatically interrupted. And you can't listen to podcasts offline unless you pay for the podcasts separately. This is a very frustrating thing and waste of money.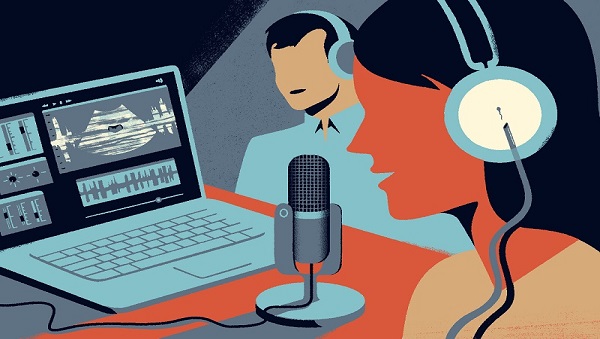 Is there any way to help enable offline listening of Audible podcasts on various mobile devices such as MP3 players, Walkman, etc? Here we are going to mention a familiar audio format MP3. MP3 is a popular digital audio encoding and lossy compression format. It can be played on most devices. It has strong compatibility, and the MP3 format occupies a small space, so it is an ideal format for saving audio files. But how to download podcasts to MP3 ? Please follow along, and I'll show you the best way to implement podcast anytime listening.
Any Audible Converter is the best software to help you solve this problem. Any Audible Converter aims at helping you convert Audible/Audible Plus podcasts and audiobooks to M4A/M4B/MP3 with no effort. It is also the first brand of its competitors to support converting podcasts and audiobooks from Audible Plus.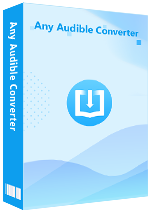 Features of Any Audible Converter:
Download audiobooks and podcasts from Audible/Audible Plus.

Convert Audible audiobooks and podcasts to M4A, M4B, and MP3.

Support splitting audiobooks by length, chapters, or segments.

Keep chapters and ID3 tags after converting audiobooks and podcasts.

Convert Audible audiobooks 100X faster than the average level.
Download Win
Download Mac
---
Any Audible Converter is not only powerful, but also very simple and convenient to use. Just follow the steps below, you can easily learn how to use Any Audible Converter to download podcast to MP3.
Step 1

Download and Launch the Program

Download and lunch the Any Audible Converter software, you will see its clear main interface.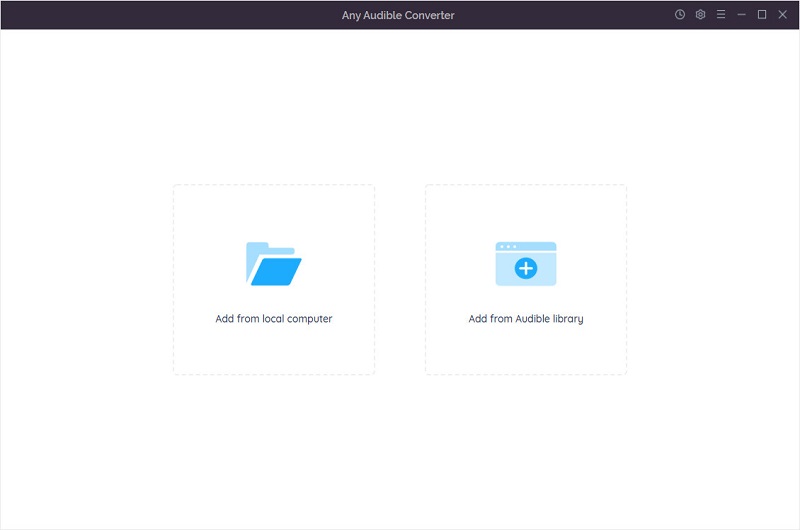 Step 2

Customize Settings

Click the setting button in the top-right corner to modify the conversion settings including the output format, output quality, output path and regions. You can select "MP3" as the output format here.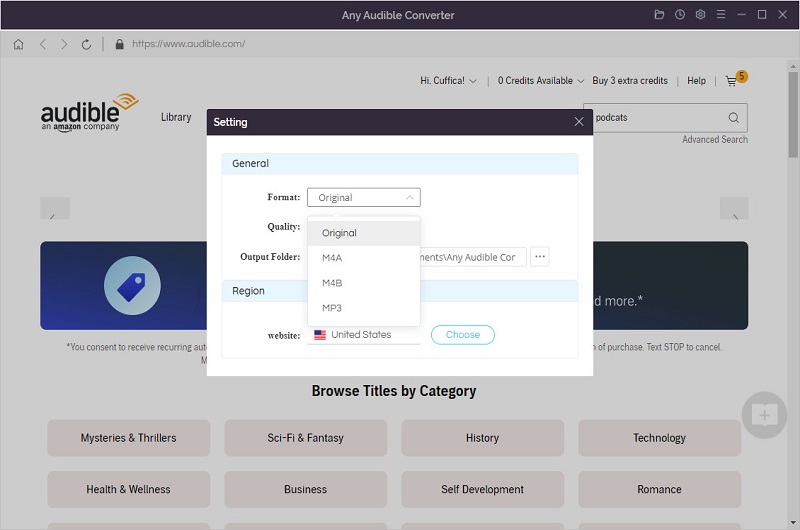 Step 3

Add Audible Podcasts

Click "Add from Audible library" button to select podcasts. Click podcast, and you will see an "Add to List" blue icon in the lower right corner, just click to add the podcast.

Note: If you want to convert several podcasts at once, you can save them to list and convert them in batch.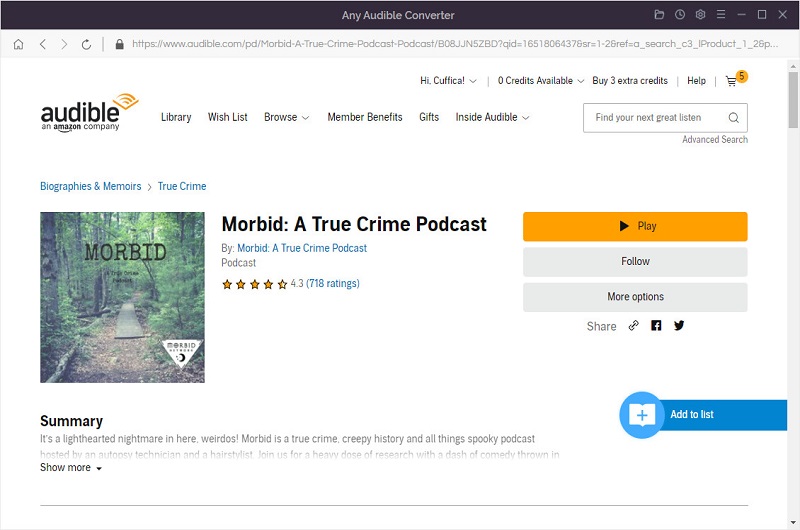 Step 4

Start Converting

Click on the "Convert" button to start converting the podcasts to the MP3 format. After the conversion is completed, if you have chosen "Open the output folder", the folder will pop up and you can see the result in it. You can also click the "History" button to find the well-converted files from the local drive.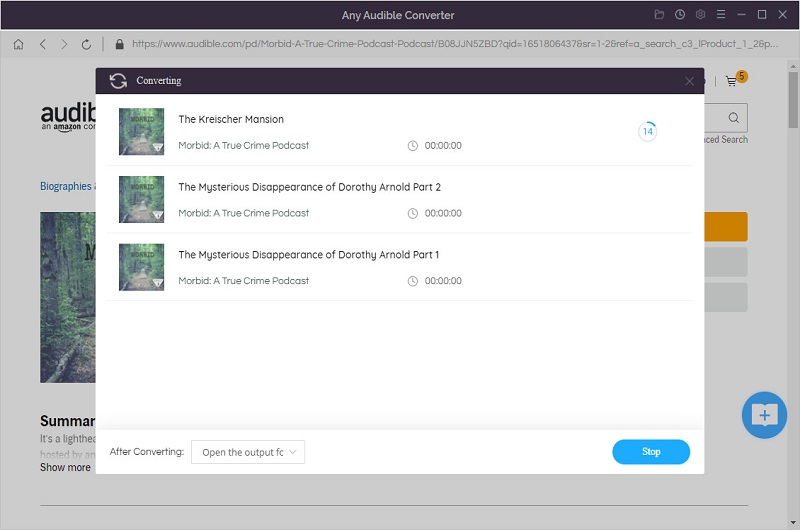 ---
As a veteran podcast enthusiast, it is the most important channel for me to absorb new knowledge after work. Among all the podcasts I subscribe to, i have selected 3 well-made and popular podcasts to share with you.
1.Here's Exactly What To Do
Mel Robbins shares her struggles, vulnerabilities, and contemporary issues. Creating a climate of shared humanity that's a good foundation for escaping shame, and better a negative mindset. Mel Robbins has a new way to get people inspired and start thriving in inspiring conversations.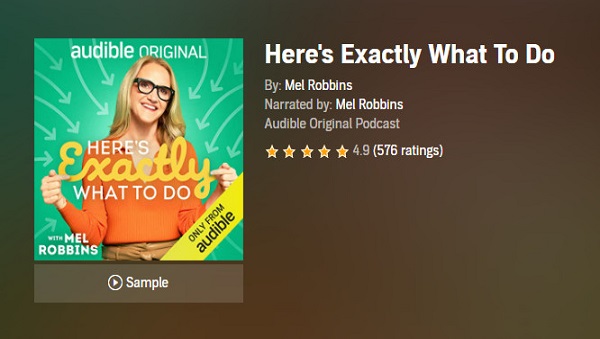 2.SmartLess
This is a podcast featuring Jason Bateman, Sean Hayes and Will Arnett. Each episode features two mystery guests from all walks of life. Tell their own experiences through impromptu and authentic conversations. The show is always full of laughter and new knowledge.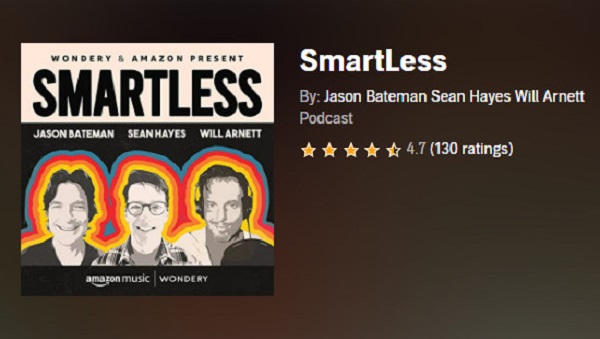 3.Radiant Minds
Drawing inspiration from the work of neuroscience and beloved author Oliver Sacks, Radiant Minds introduces listeners to a world of scientific wonder in every part of the show: confronting life-changing neurological diseases and the things we often take for granted in a story of incredible resilience in the power of the human brain.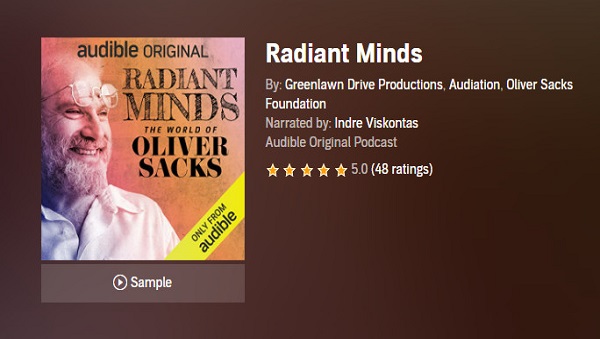 ---
Conclusion
Podcasts allow us to learn a lot of new knowledge easily. With Any Audible Converter, you can download podcasts to MP3, which allow you to listen to podcasts anytime, anywhere without being limited to places and network environments. Enjoy the relaxation of eyes and mind.
Such an easy-to-use Audible podcasts converter, just try it!
You may also like? Check out: