How to Convert Audible AAX Audiobooks to MP3
With the accelerated pace of life, everyone's fragmented time is becoming more and more precious. People with strong reading habits may also squeeze out a few hours of reading in the limited rest and entertainment time every day, but most people's reading time is mostly spent in fragmented time such as commuting to get off work and the lunch breaks.
Books have been a tool for people to kill time for thousands of years, but in this fast-paced society, it is too wasteful to keep reading every day. In addition, the eyestrain caused by electronic products, so audiobooks quickly won the favor of many people.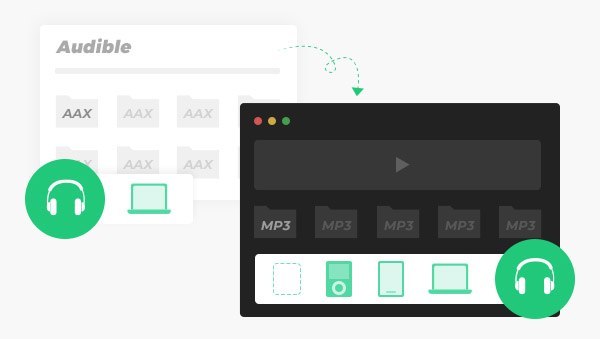 The benefits of audiobooks are self-evident. You can listen to them while driving, doing housework, and exercising. Not only liberates hands and eyes, but also enriches the spiritual world.
Audible is the most popular online audiobook store today, offering a large collection of downloadable digital audiobooks. It mainly sells digital audiobooks as well as podcasts and more. If you purchased and downloaded audiobooks from Audible, you will find that all downloaded audiobooks are encoded in the AAX file format. So what is the AAX file format?
---
AAX file is a multimedia digital audiobook format developed by Audible, a subsidiary of Amazon. AAX is an enhanced and improved version of the standard AA audiobook format with powerful Digital Rights Management (DRM) features. These files can only be played on specific mobile devices, including iTunes, Apple iPod, etc. If you want to play the AAX file on other devices, you need to convert it to the more compatible MP3 format.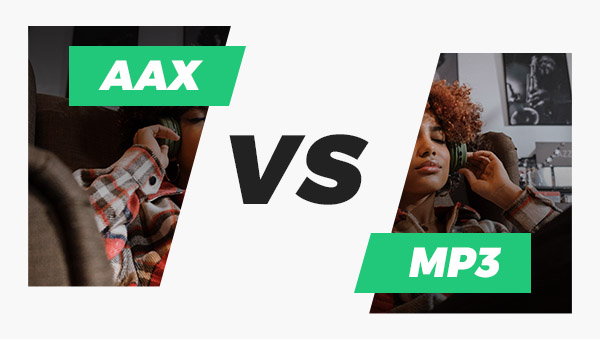 The full name of MP3 is MPEG Audio Layer3, which is an efficient computer audio coding scheme. It converts audio files into smaller files with a larger compression ratio, and can maintain the sound quality of the original file. It is the most widely used digital format today. Almost half of digital music downloads and streaming media files are stored and transmitted in the form of MP3 files.
Compared with AAX, MP3 not only has a wide range of client software support, but also has a lot of hardware support such as portable media players, mobile devices, Walkman and so on. From the perspective of storage space, the storage volume of AAX files is much larger than that of MP3.
Based on the above characteristics, choosing to convert AAX to MP3 format with smaller storage volume and better compatibility seems to be a good choice.
---
Since the audiobooks in Audible are already DRM encrypted. Therefore, these protected files can only be played on some specific devices or software. How to convert encrypted AAX to MP3 for playback on more devices? Next, we will introduce two specific methods for converting AAX files to MP3 format.
1.Convert via CD
When using CD to convert AAX files, you have three things ready in advance: a computer with an optical drive, download the latest version of Audible audiobooks and iTunes, and a blank CD as a container. After you have prepared these, you first need to authorize the Audible account in iTunes, and then import the downloaded audiobook into iTunes playlists. Next, insert the blank CD into the computer drive and select burn. After the burning is completed, take out the CD and insert it again and open iTunes, select import and set the import format to MP3 encoder. The whole process is complicated and if your audiobook playlist exceeds 80 minutes, iTunes will ask you to add a new CD.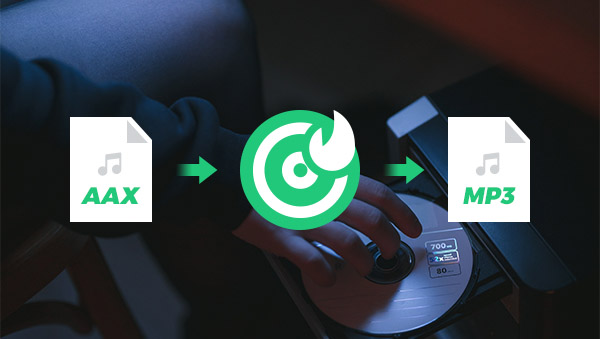 If you want to convert AAX to MP3 without restrictions and more easily, using a professional conversion tool may be more suitable for you.
2.Convert Via Any Audible Converter
Any Audible Converter is a professional converter that can not only convert DRM-protected AAX audiobooks to MP3 format, but also provide various options such as M4A/M4B. As a powerful Audible audiobook converter, you can convert Audible AAX audiobooks to MP3 with free chapter splitting. Unlike other conversion methods, you don't need to use iTunes, just select audiobooks from your local computer or Audible, set the output format and click start converting. At the same time, Any Audible Converter also supports converting audiobooks in bulk. In just a few minutes, you will get DRM-free audiobooks, then you can play and enjoy Audible audiobooks on any device without Audible app.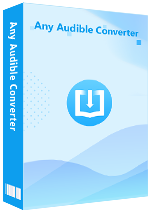 Features of Any Audible Converter:
Download audiobooks and podcasts from Audible/Audible Plus.

Convert Audible audiobooks and podcasts to M4A, M4B, and MP3.

Support splitting audiobooks by length, chapters, or segments.

Keep chapters and ID3 tags after converting audiobooks and podcasts.

Convert Audible audiobooks 100X faster than the average level.
Download Win
Download Mac
---
Only need five steps, you can easily convert Audible AAX audiobooks to MP3. Come and have a try!
Step 1

Download and Launch Any Audible Converter

Download and lunch the program, you will see its clear main interface.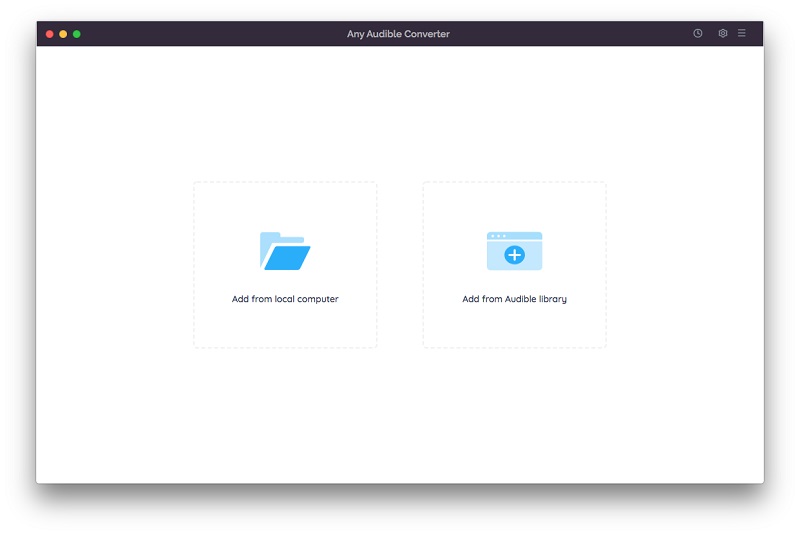 Step 2

Customize Settings

Click the setting button in the top-right corner to modify the conversion settings including the output format, output quality, output path and regions. You can select "MP3" as the output format here.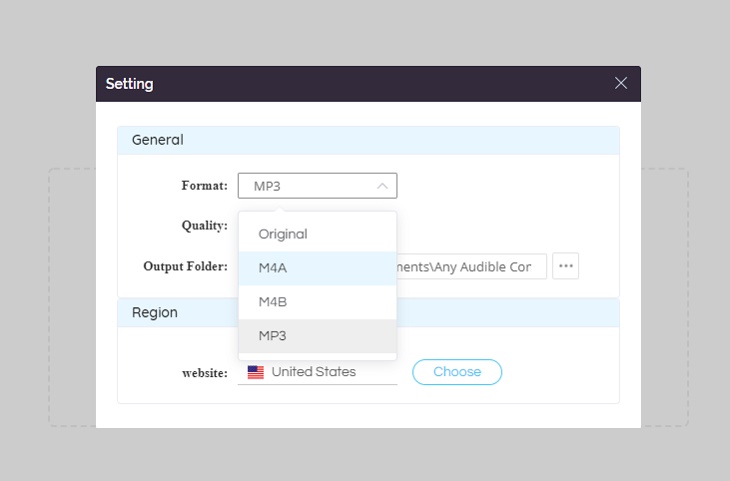 Step 3

Add Audible Audiobooks

Click the "Add from local computer" or "Add from Audible library" button to add audiobooks/podcasts to the program. When you add from the Audible library, you will see an "Add to list" blue icon in the lower right corner, just click to add the audiobook.

Note: If you want to convert several audiobooks at once, you can save them to list and convert them in batch.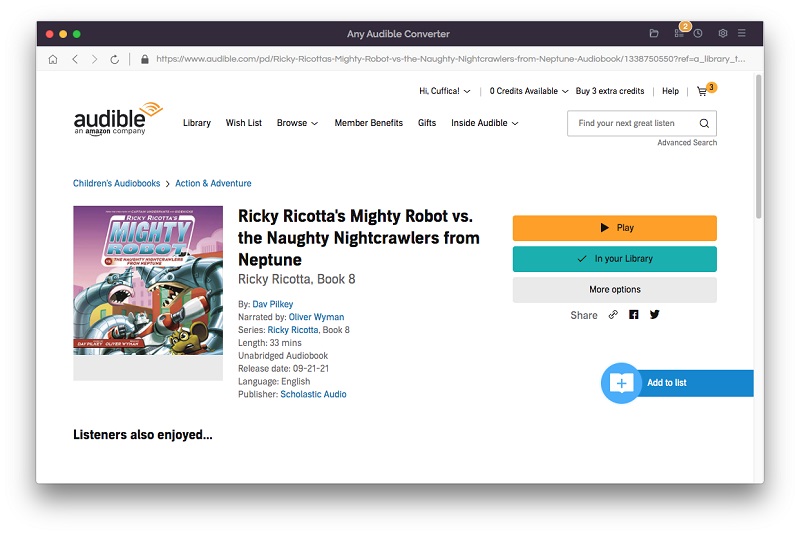 Step 4

Advanced Settings

After adding audiobooks to the program, there will be an edit button next to each book, click to split audio files by length, chapters or segments.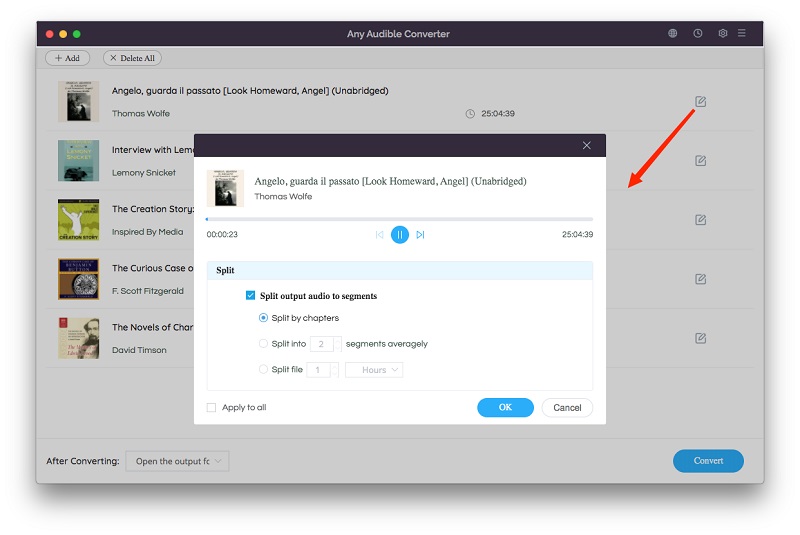 Step 5

Start Converting

Click on the "Convert" button to start converting the Audible AAX audiobooks to the MP3 format. After the conversion is completed, if you have chosen "Open the output folder", the folder will pop up and you can see the result in it. You can also click the "History" button to find the well-converted files from the local drive.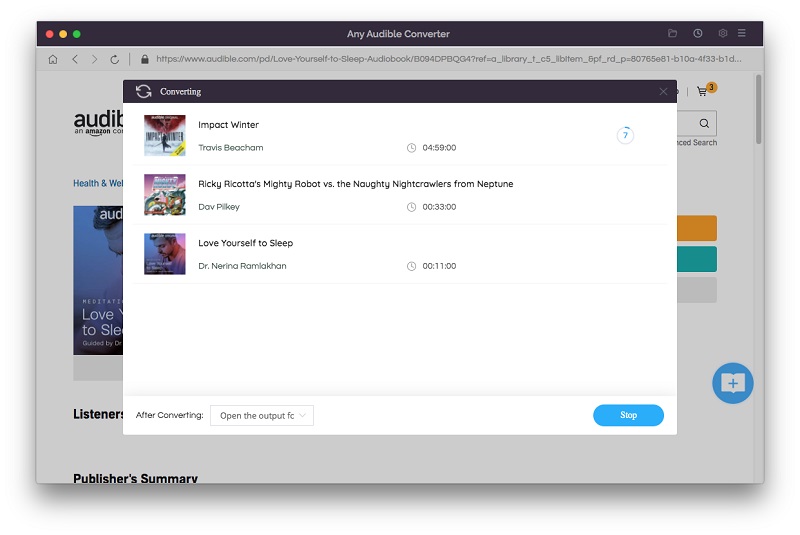 ---
Conclusion
Audible AAX audiobooks to MP3 conversion used to be a difficult and complicated process, but with the help of the professional conversion tool Any Audible Converter, this AAX to MP3 conversion can be easily achieved in just a few simple steps. This also allows us to listen to audiobooks on multiple devices and makes listening to audiobooks more convenient.
You may also like? Check out: