Best Three Ways to Share Audible Audiobooks with Your Friends/Family
When we listen to audiobooks in Audible, we must build our own library. It contains our favorite audiobooks, and many users want to share them with their friends or family members. When we can't find the audiobook we want to listen to, we also like to ask friends or family for recommendations. As a veteran audiobook lover, today I will recommend a few audiobooks worth sharing with your friends or family, and guide you to share these Audible audiobooks with friends and family.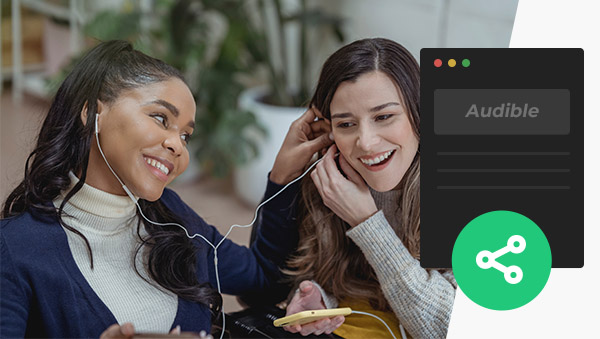 ---
Audible, the largest online store for audiobooks, is particularly well known for its resources. If you're struggling with what to listen to, here are three Audible audiobooks I recommend for you, and you can share them too.
1.Matilda
Roald Dahl tells the story of Matilda, a gifted girl who lived in a harsh environment and suffering from all kinds of language violence, she still insisted on being herself and finally got a happy ending. In the process of growing up, we will inevitably be misunderstood. Please keep trying and never give up, If you want to foster a child's interest in reading, start with Roald Dahl.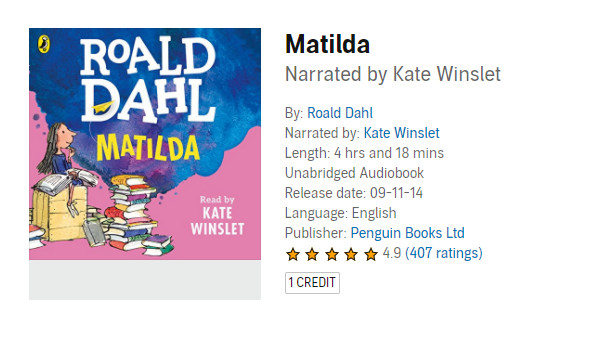 2.Take Control of Your Life
This audiobook by Mel Robbins is a great audiobook to help you live your life without anxiety. It will help you overcome your fear of change and loneliness through the use of humorous language in this audiobook. It can help you find your purpose, learn to improve your relationships and take control of your life.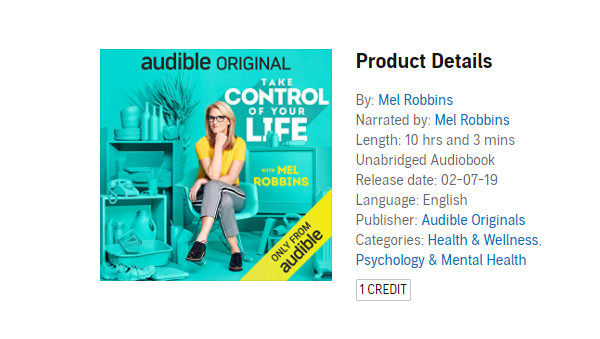 3.You Are a Badass
In this audiobook, Sincero convinces you of how amazing you are already. This audiobook is centered on attitude and confidence. If you need a little tough love, this is one of the Audible books for you.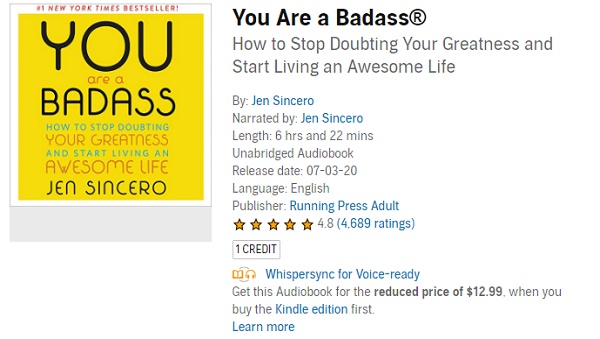 These three audiobooks can inspire us at different stages of our lives, so if there's one that interests you, start reading it or share it with family and friends.
---
Audiobooks in Audible are Digital Rights Management(DRM), and downloaded audiobooks in AAX format won't play on our common devices. So we can't share Audible audiobooks directly via Email or WhatsApp like we can share pictures or videos. How can we share Audible audiobooks with friends and family? Please read on!
1.Share Audiobooks with your family via Amazon Household
Amazon Household and Family Library allows you to invite spouses or children to share audiobooks together. By creating an Amazon Family Library, your family can access all of your shared content, including audiobooks. But the family library also has limitations, such as a maximum of two adults and four children, and the audiobook catalog in Audible Plus cannot be shared.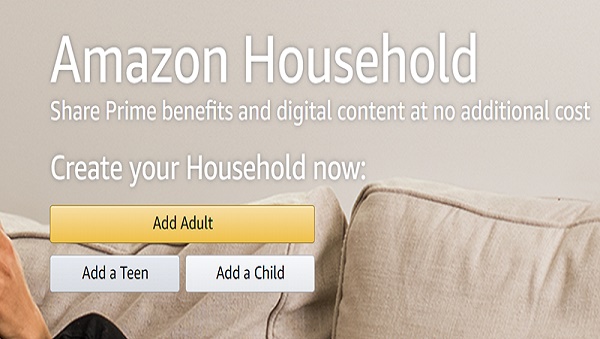 2.Share Audiobooks via Audible to your friends
The method of creating a family library is only suitable for sharing between family members, so what if you want to share audiobooks with friends? Actually, both the Amazon web version and the mobile device version support sharing audiobooks to others. The difference is that the web version is shared by copying and sharing links, while the mobile device version is shared with others through the "Send this book" on the right side of the audiobook.
Likewise, this approach also has limitations. The "Send this book" feature is for new users, which means everyone can only share once. If you share via the web version, you can only share the link to one audiobook at a time, as the link to each audiobook is different. And if you paid for the audiobook you shared, your friends will also need to buy the audiobook to listen to. This method is also inconvenient and wastes money.
So is there a way to achieve unlimited sharing to family and friends and easy to operate?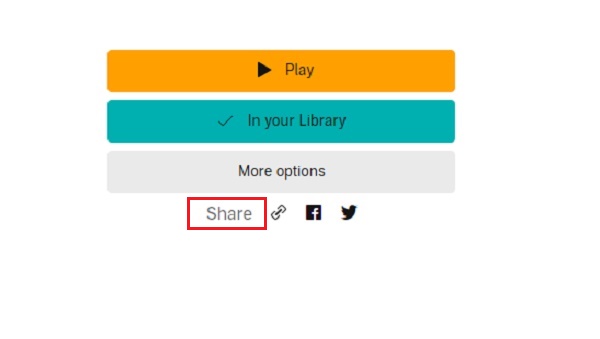 3.Share Audiobooks with Your Friend/ Family via Any Audible Converter
Any Audible Converter is such a software that can help you share audiobooks to family and friends without restriction. As we all know, the audiobooks in Audible are all in AAX format protected by digital rights to restrict users' downloading and sharing. The emergence of Any Audible Converter just breaks this limitation. Because you can use it to convert audiobooks to various common formats, such as MP3\M4A\M4B, etc. And Any Audible Converter also supports batch downloading audiobooks from Audible and Audible Plus. With this superior software, everyone can play Audible audiobooks on their favorite devices and share them with friends and family in a variety of ways without any restrictions.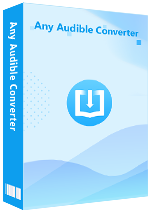 Features of Any Audible Converter:
Download audiobooks and podcasts from Audible/Audible Plus.

Convert Audible audiobooks and podcasts to M4A, M4B, and MP3.

Support splitting audiobooks by length, chapters, or segments.

Keep chapters and ID3 tags after converting audiobooks and podcasts.

Convert Audible audiobooks 100X faster than the average level.
Download Win
Download Mac
---
So how does this excellent software operate? Next, I will explain its operation steps to you.
Step 1

Download and Launch the Program

Download and lunch the Any Audible Converter software, you will see its clear main interface.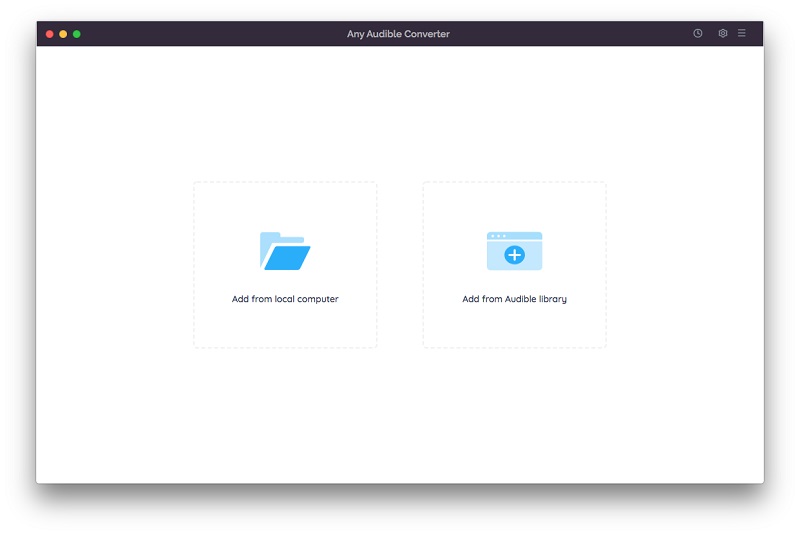 Step 2

Customize Settings

Click the setting button in the top-right corner to modify the conversion settings including the output format, output quality, output path and regions.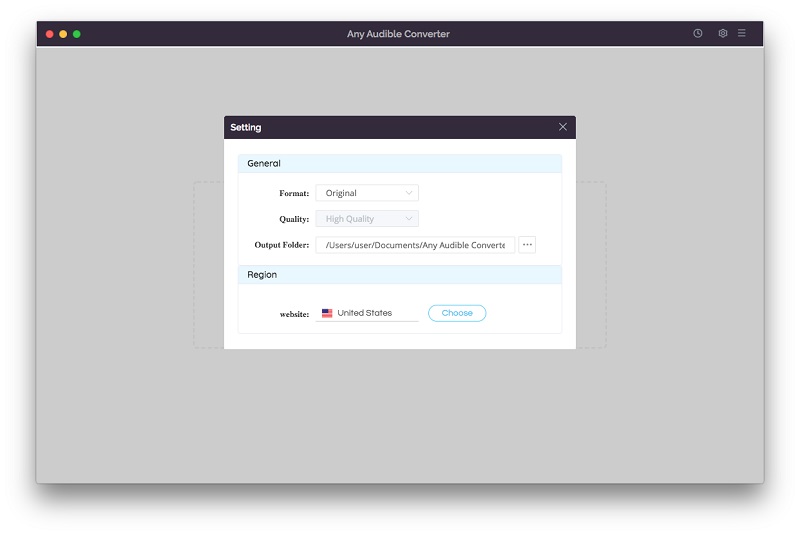 Step 3

Add Audible Audiobooks

Click the "Add from local computer" or "Add from Audible library" button to add audiobooks to the program.  When you add from the Audible library, you will see an "Add to list" blue icon in the lower right corner, just click it to add Audible audiobooks.

Note: If you want to convert several podcasts at once, you can save them to list and convert them in batch.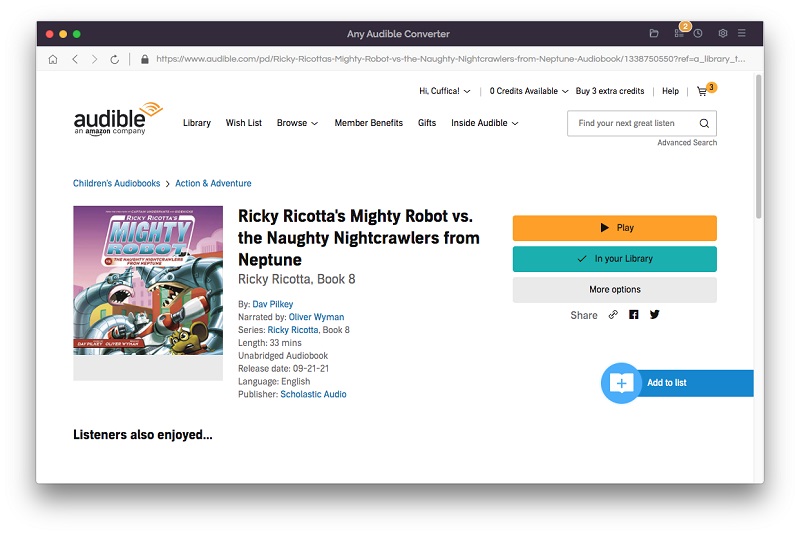 Step 4

Advanced Settings

After adding audiobooks to the program, there will be an edit button next to each book, click to split audio files by length, chapters or segments.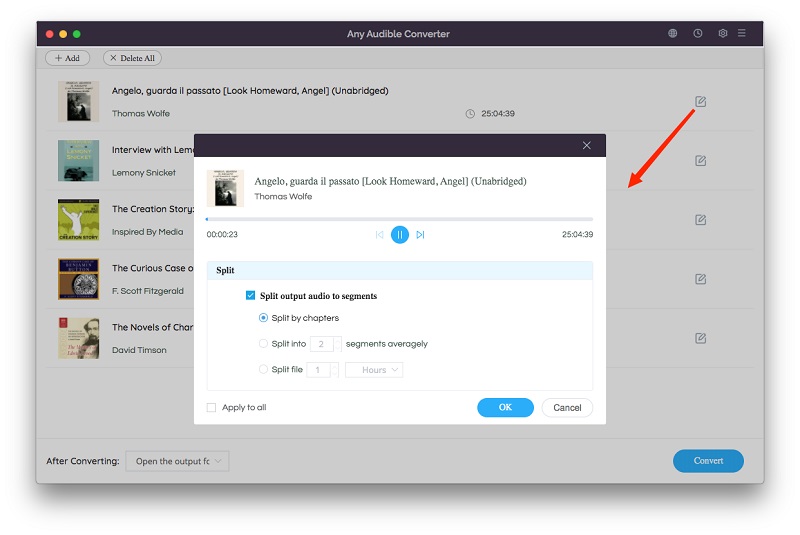 Step 5

Start Converting

Click on the "Convert" button to start converting the podcasts to the MP3 format. After the conversion is completed, if you have chosen "Open the output folder", the folder will pop up and you can see the result in it. Then you can just share them with your friends and family!

Just choose your preferred sharing method to share multiple audiobooks at a time without limitation, whether it is via Email, Whatsapp or uploading to the iCloud to share.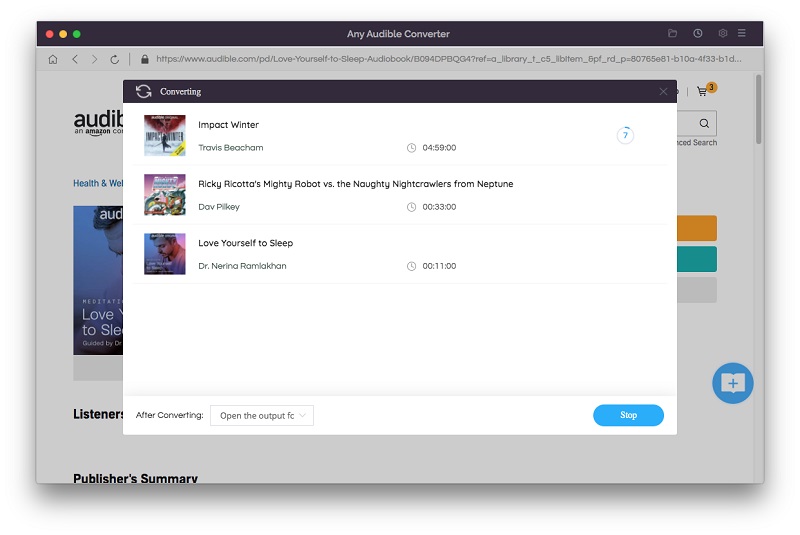 ---
Conclusion
Good things need to be shared with others to make sense. It is a joy to share everything with friends and family. With Any Audible Converter, you can share Audible audiobooks with family and friends without any restrictions. Enjoy the satisfaction of sharing audiobooks.
You may also like? Check out:
How to download audiobooks from Audible Plus to save them forever.
Convert Audible AAX audiobooks to MP3 for multi-device playback.